MARRY YOUR TRUE LOVE.
GET HITCHED WITHOUT A HITCH.
TOGETHER, WE'LL CAPTURE THE HEART & SOUL OF YOUR WEDDING DAY.
PLAN YOUR SUNSHINE COAST WEDDING PHOTOGRAPHY HERE!
YOUR JOURNEY BEGINS HERE.
Congratulations, you're engaged! I know how exciting this time in your life is, but also, how overwhelming it can all feel. That's why I put together a mini wedding planner, to help you get started on planning your wedding. Click on the link below to get started.
SHARE YOUR EXCITING NEWS!
It's time to share your unique love story with your family & friends. Experiencing a fun engagement photoshoot is the perfect way to become relaxed in front of the camera and as well as having some beautiful photos to share and cherish. To find out more about my engagement photoshoots, click on the link below.
ALL YOU NEED TO KNOW ABOUT SUNSHINE COAST WEDDINGS.
The Sunshine Coast has so much to offer from it's stunning beaches to the rolling hills of the hinterland. Sunshine Coast weddings is fast becoming the number one destination to get married in Australia. I have written a guide on planning your wedding on the Sunshine Coast. Click on the link below to download your free copy.
CHOOSING THE RIGHT WEDDING PHOTOGRAPHY PACKAGE FOR YOU.
Finding the right photographer to share in your day and capture all those once-in-a-lifetime memories is a big decision. I adore weddings. My goal is to not only give you amazing photos, but help make your wedding day one that is stress-free and a fun, amazing experience. I would be honoured if you chose me to be your wedding photographer.
Can't find what you're looking for. Use the search tool below.
I'm Lou, a wedding specialist and photographer. I've been helping couples plan and capture their Sunshine Coast weddings for many years, and I still love everything about what I do.
You can consider me your BFF of wedding planning. Yes, I'll capture your unique love story with beautiful images. I will also be your greatest encourager and will share with you my wealth of knowledge about every aspect of your Sunshine Coast wedding.
This is such an exciting time in your life! I send you my heartfelt congratulations, and I look forward to helping you create the wedding of your dreams.
Let's get to know each other better.
The Sunshine Coast is one of Australia's top wedding destinations, and rightly so! Whether you're dreaming of a charming country wedding in the Sunshine Coast Hinterland, a sweet garden gathering, or digging your toes in the sand on a pristine beach from Noosa to Caloundra, the Sunshine Coast has you covered. Which wedding destination will you choose?
Elopements
Escape the fuss, but not the magic. If you're interested in a smaller, more intimate wedding on the Sunshine Coast, that still celebrates your love story in a beautiful way, an elopement might be right for you. Many couples choose to elope to the Sunshine Coast and have their honeymoon here as well.
Country Wedding
The Sunshine Coast Hinterland is home to some of the most stunning and sought-after wedding venues in Australia. From the rustic charm of Montville to the country feel in Maleny, you're sure to find the perfect wedding venue for your special day.
Garden Wedding
Think fresh green grass, gorgeous trees, fragrant flowers, gentle sunshine, and pretty chapels and gazebos. A Sunshine Coast garden wedding is the sweetest thing around. With so many locations, from Noosa to Caloundra. ,
Beach Wedding
If sparkling blue water, white sand and sunshine feature in your wedding dreams, then the spectacular beaches and waterways of the Sunshine Coast are the perfect setting for your wedding. Couples can choose from trendy Mooloolaba weddings to secluded Noosa weddings to more private Caloundra weddings, the Sunshine Coast has so much to offer.
I truly adore my job. I feel like the luckiest girl in the world to be able to capture so many incredible and unique weddings on the Sunshine Coast. I get a natural high out of hearing how much my couple's love their photos and their experience with me. Please read below a few of my wedding photography testimonials and reviews from some of my wonderful couples. I'd love to be part of your wedding day. Contact me today and let's chat about your wedding plans and how I can help you.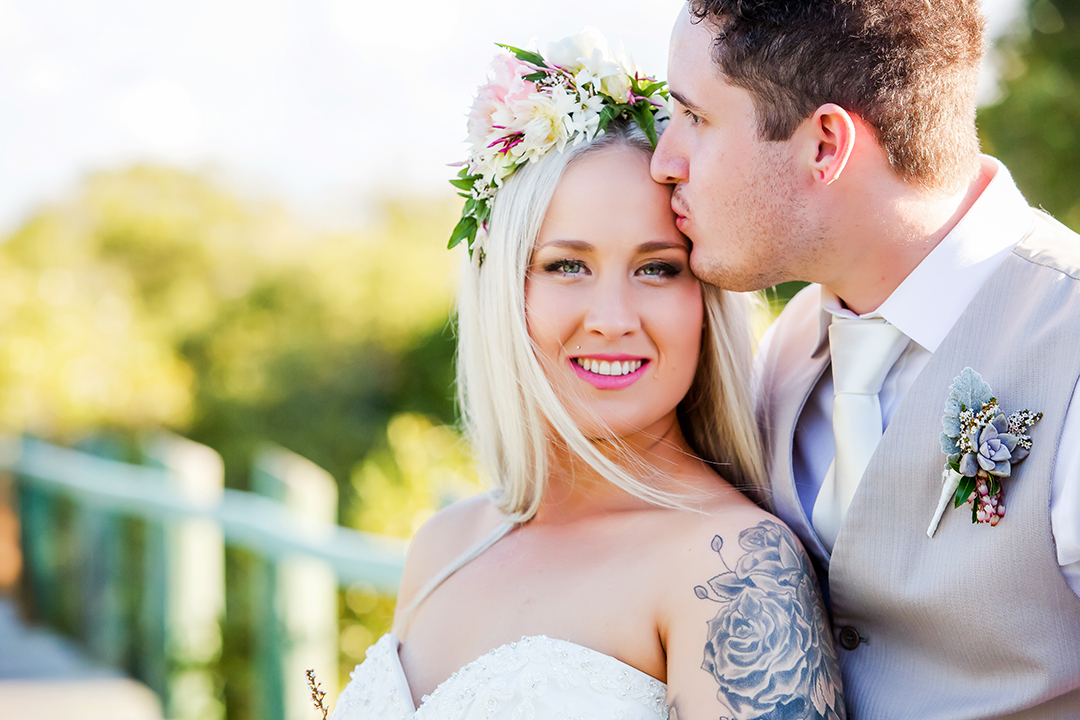 Lou captured our day beyond my expectations, filled with the most outstanding, jaw dropping & gorgeous photos, Scott & I will truly treasure forever. Without a doubt, I knew I selected the best and perfect photographer on the Sunshine Coast to be there and share our special day. Thank you for being amazing at what you do with so much passion, fun and love.
Thank you gorgeous Lou for your fabulous work with our wedding day. We had an absolute ball photographing with you. You are so easygoing, professional, genuine, a pocket rocket and we can't Thank you enough for being so great.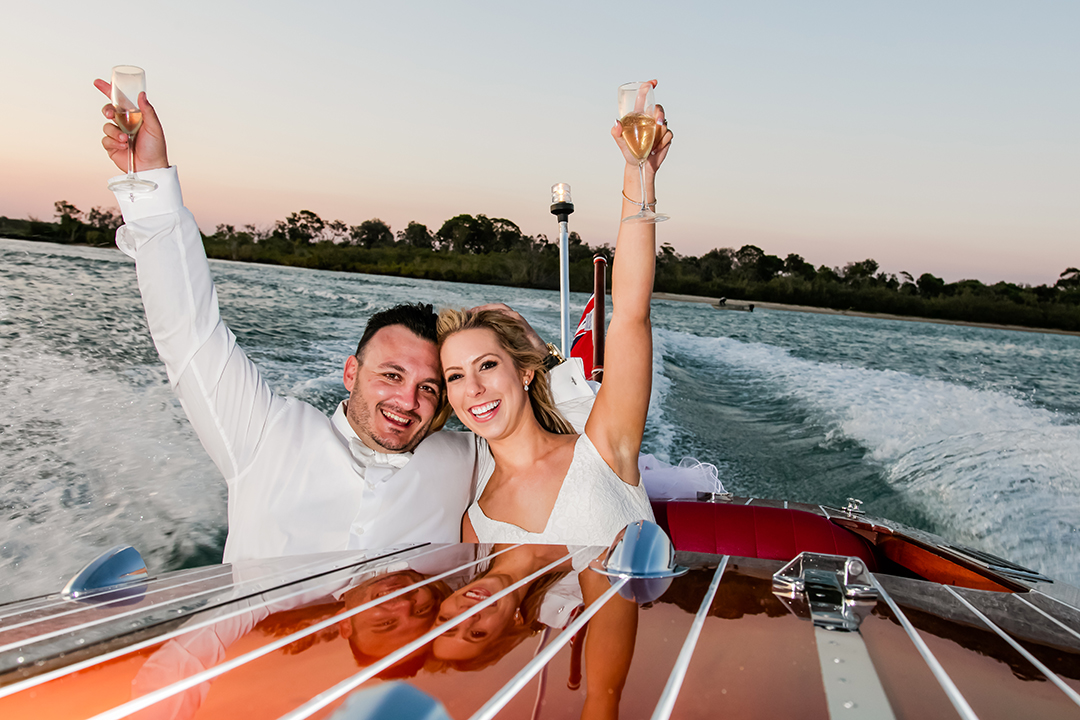 Lou helped us in so many ways not even relating to photography, from helping us with our run sheets and timing of everything on the day to calming our nerves. Her photos are to die for! Neither of us like being in front of a camera, Lou made us both feel so comfortable & it shows in not only our engagement photos but our wedding photos also.
Runaway & elope to the Sunshine Coast.
Don't want a big wedding? Why not elope to the stunning Sunshine Coast. Mid-week elopement photography packages start at $697 or opt for an elopement package including a beautifully styled intimate ceremony with an Australian accredited marriage celebrant, a petite wedding photography & videography package, for only $1,997.
CLICK HERE TO VIEW ELOPEMENT GALLERY
Specialising in Sunshine Coast elopements in Noosa, Mooloolaba, Caloundra and Maleny.
Designed for busy families with not much spare time, or for families holidaying on the beautiful Sunshine Coast, my Short & Sweet family portrait sessions are perfect for updating your family photos with fun, lifestyle photos. Click through for more information and price list.
Extended family portrait sessions for family reunions are also available.
As a Sunshine Coast Wedding Photographer, I talk to hundreds of brides and grooms each year. I get to see the latest trends and learn new tips and tricks that I love to share with all bridal couples. For more wedding inspiration, follow me on Instagram @imagesbylou