If sparkling blue water, white sand and sunshine feature in your wedding dreams, then the spectacular beaches and waterways of the Sunshine Coast are the perfect setting for your wedding.
Starting at the southern end of the Coast is Caloundra, which boasts beaches facing in every direction. Heading north, there are great stretches of beach up to Point Cartwright. Mooloolaba and Alexandra Headlands are based in the central area and feature a backdrop of sailboats. You can always find a quiet spot on the stretch from Mudjimba to Coolum and up to Sunshine Beach. And, of course, the world renowned Noosa has wedding gardens dotted along behind the dunes at Main Beach, as well as great beach access spots including Little Cove.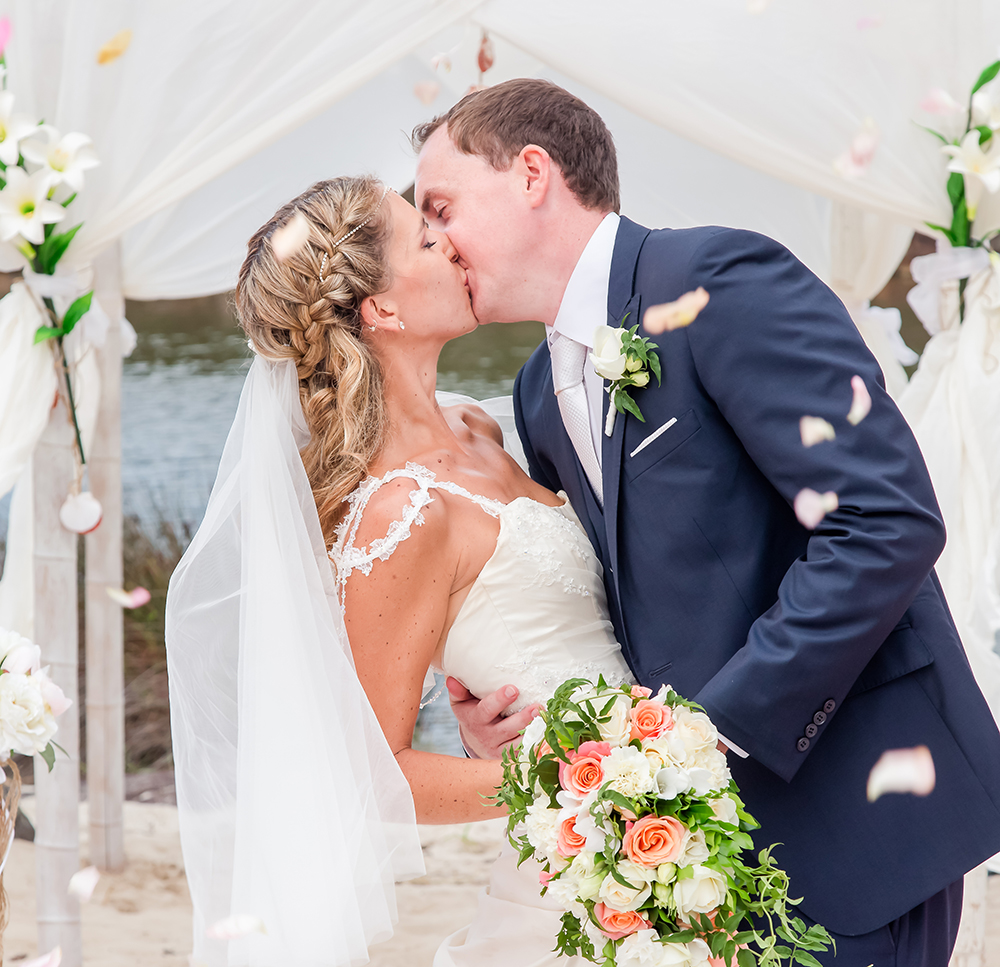 Lou was just absolutely amazing! She made everyone feel so comfortable and we had so much fun with her having the photos done. The photos are stunning and Lou is so professional and talented!! I didn't even notice her at all during the ceremony. She was everywhere without being spotted. We cannot thank you enough Lou for capturing all the special moments from our day and so much more!!!
My top 5 tips a beautiful beach wedding.
1. Skip the big dress and three piece suit and go more casual elegance.
2. Have a gorgeous up-do, the wind will only wreak havoc with long tresses.
3. Leave the high heels for the reception and go for a Bohemian jewelled feet look.
4. Choose a late afternoon wedding, so you and your guests are out of the hot Sunshine Coast sun and don't forget to check the tide times.
5. May to July are some of the best months to get married on the Sunshine Coast.
Want to know more about Beach Weddings on the Sunshine Coast? Schedule a free consultation today.